Thursday, May 25 | 5:00pm-Midnight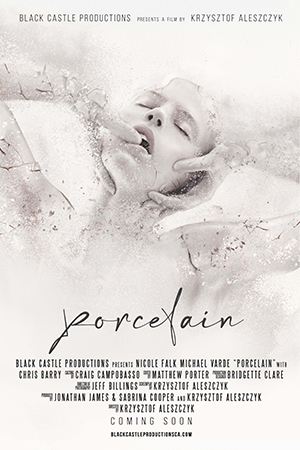 Porcelain
Director: Krzysztof Aleszczyk
PG-13 USA
A story about compromise. We follow Lauren, an aspiring writer, who finds herself torn between love and her ambitions. That is, until she meets a mysterious and magical doll maker who changes her life...
Chasing after your goals and dreams always comes at a cost. What are you willing to give up?
Festival Premiere
5:30pm
May 25th Regal Cinemas / L.A. LIVE 14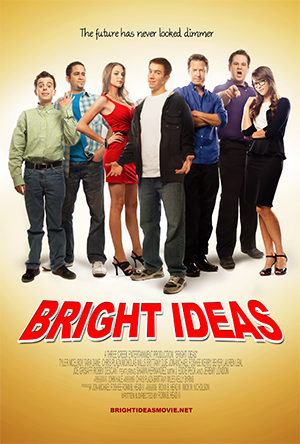 Bright Ideas
Director: Ronn B. Head III
R USA
One day Nate Keller arrives at his job at the BRIGHT IDEAS lighting store, the only job he's ever known, to discover that Joe, the owner, is months behind on the mortgage and faces foreclosure.
This news sends Nate and his friends into a spiral of misguided urgency to save their second home.
World Premiere
6:00pm
May 25th Regal Cinemas / L.A. LIVE 14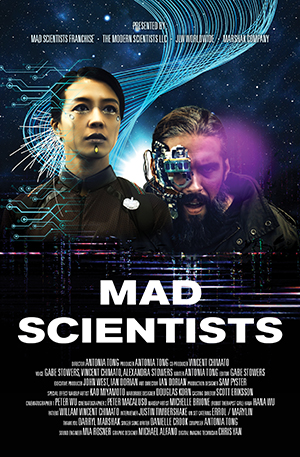 Mad Scientists - TRAILER
Director: Antonia Tong
PG USA
2023 IFS Best Trailer Winner - This trailer showcases the feature film Mad Scientists.
A group of cutting-edge scientists, risk everything to return to a foreign land to search for the secret to controlling the deadly AI robots weapons to help the real mankind.
Festival Premiere
6:00pm
May 25th Regal Cinemas / L.A. LIVE 14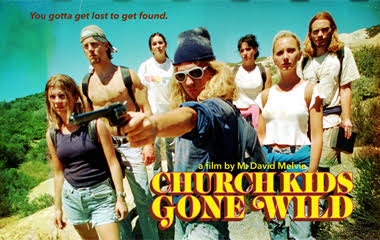 Church Kids Gone Wild
Director: M. David Melvin
PG-13 USA
In the summer of 1998, seven high school graduates set out on an outdoor survival challenge sponsored by their church. They were left stranded in the California Wilderness with no food, shelter, or cell phones. A documentary crew captured the shocking, horrific events on film (actual real 16mm film).
World Premiere
7:30pm
May 25th Regal Cinemas / L.A. LIVE 14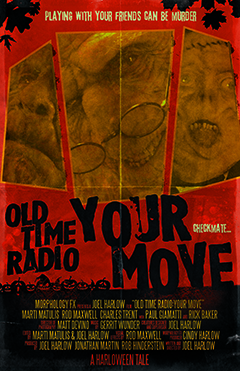 Old Time Radio: Your Move
Director: Joel Harlow
PG USA
HORROR SHORTS 25-A
We find ourselves back in the macabre world of Old Time Radio.
Riktus Grim and his half-brother, Edward Mise, have once again managed to climb their way out of their graves and make their way up to the ancestral home for a simple game of chess.
What could go wrong…?
Southern California Premiere
9:00pm
May 25th Regal Cinemas / L.A. LIVE 14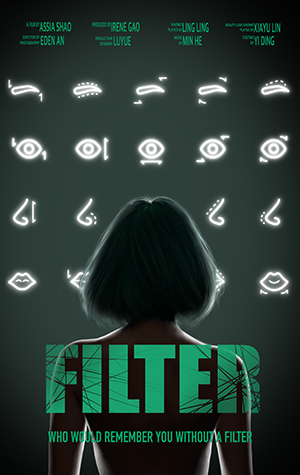 Filter
Director: Assia Qianhang Shao
PG CHINA
HORROR SHORTS 25-A
Xiaomei is a heavy user of the beautyCam/filter and cannot extricate herself from the world dressed by the BeautyCam/filter. However, the unexpected visit of her mother forces her to face reality. But what is the reality? Who are we without the filter? What is our real appearance? The anxiety and confusion of contemporary young people fermented in the digital space. Will it quietly reform who we are in real life?
Los Angeles Premiere
9:00pm
May 25th Regal Cinemas / L.A. LIVE 14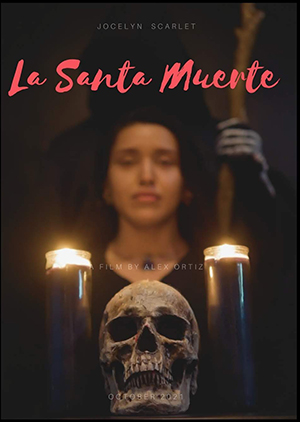 La Santa Muerte
Director: Oscar A Ortiz
PG EL SALVADOR
HORROR SHORTS 25-A
A young woman named Maria who knows nothing of her family's background, has her last moments with her father Jose "the Brujo" (portrayed by Raymond Molina).
Maria seeks help from the catholic church to give her father a proper funeral. When the church denies it, Maria opens questions of who her father was and what was his devotion to the entity La Santa Muerte, Jose leaving an open contract she never knew about. Maria must find out what the contract is and what her background consists of. Knowing nothing of black magic, Maria learns this is a give and receive contract.
World Premiere
9:00pm
May 25th Regal Cinemas / L.A. LIVE 14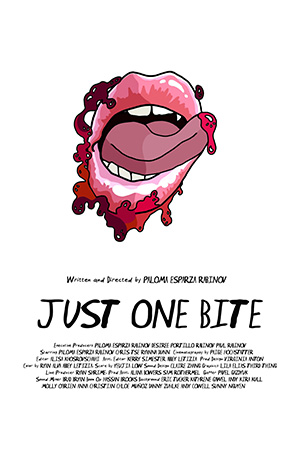 Just One Bite
Director: Paloma Esparza Rabinov
PG USA
HORROR SHORTS 25-A
A vampire couple, no longer satiated in their current relationship, are on the brink of a break-up. They have recently gone vegan, disrupting their moods and turning them all the more irritable towards one another.
In an attempt to have a lovely day out on the town, they rendezvous at an overly hyped Los Angeles restaurant that has one of those lines that you wait in for an hour only to order squirrel food. After having just one bit of the restaurant's infamous toast dish, the couple is catapulted back into their indulgent ways.
World Premiere
9:00pm
May 25th Regal Cinemas / L.A. LIVE 14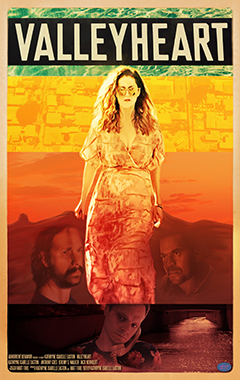 Valleyheart
Director: Kathryne Isabelle Easton
R USA
"Valleyheart" is a crime thriller noir set in the epicenter of LA's blazing-hot San Fernando Valley, and the second feature film from producing team Kathryne Isabelle Easton and Matt Fore of "Borrelia Borealis".
"Valleyheart" takes the audience on a nail-biting ride through the underbelly of the sprawling City of Angels — where loyalty can be bought and sold, and absolutely no one is on the level — least of all those in power. Inspired by gritty 70's and 80's films like "Klute," "Hardcore," "To Live and Die in LA," and "Chinatown".
World Premiere
9:45pm
May 25th Regal Cinemas / L.A. LIVE 14